Cloud Code related logs
Go to your Dashboard > Cloud Code > Logs.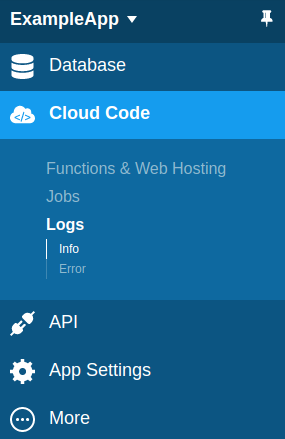 Parse Server logs
Go to App Settings > Server Settings > Logs.
The Server Access Log board contains information related to API routes and requests.
The Server System Log board shows information regarding the server environment. Appear messages of console.log() and console.error() functions, and all general logs of everything that happens with your app.