Your account keys are available when you Login at Back4App, the steps to find it are:
Do the login.
At your right side, click at the dropdown of menu.
Click at Account Keys and they will be available there. To create a new one, only is necessary enter with a name.
Will be like the picture below: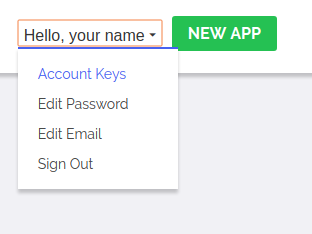 If you are facing any issue with CLI (Command Line Tool), feel free to contact our team and we'll help you =D