Once you are logged in, go to Dashboard > My Apps (available in the top bar):
Then, choose the Container App you would like to get the App ID.
Click on "Settings" > App Id, as displayed in the highlighted section here: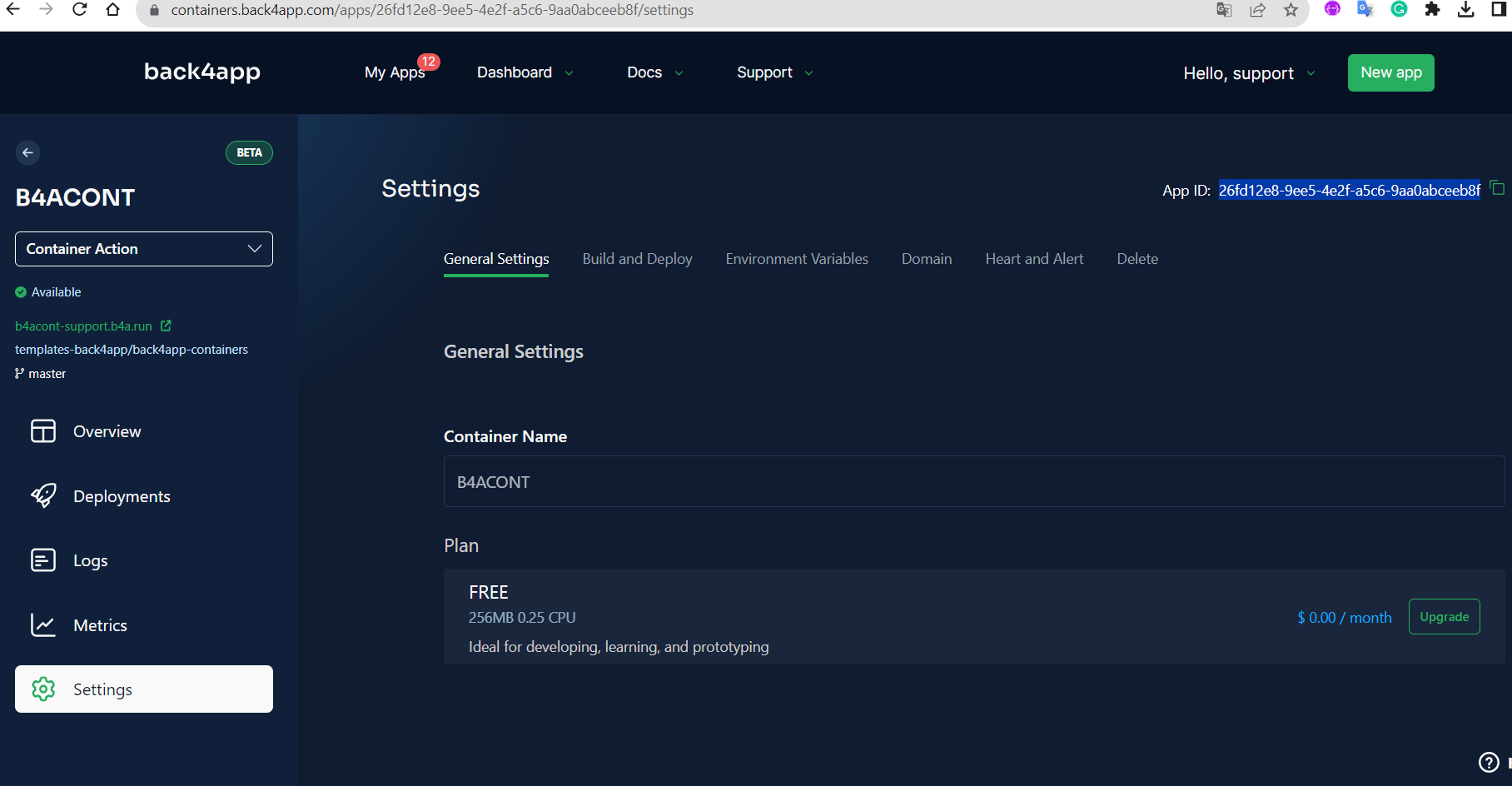 NOTE: Each deployment has its own ID, and due to that, it cannot be used as Container ID.
Feel free to contact us if you need any further assistance.