Nowadays, the Developers are working with an integration of 3rd party authentication and your Apps, this is very common.
How we can see on this link, currently, the Parse Server already work with most than 14 types of Authentication, but we know that need to pass the keys to the Server. In our side, we have a screen to configure the Twitter and Facebook: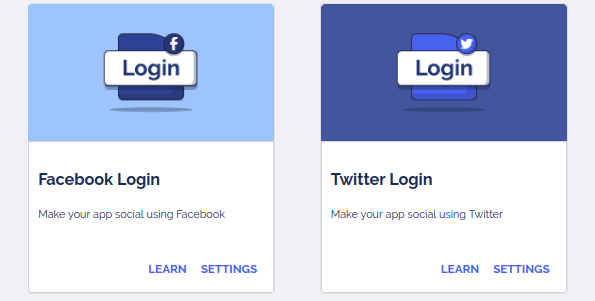 Sometimes, you will need to configure a new Authentication in your apps! How can you solve that issue? Easy, it's necessary that you send to us the keys to us insert in our side!
Then, if you need to configure a new 3rd party authentication, contact us via Chat and with the AppID and Keys to configure in your side :)