You have access to Parse Dashboard, you have a place with an option to import data into your application. To see this possibility, it is necessary to access it using this address. There you will find, on your left side, your classes inside Browser, out of which you will need to select one. After that, on your right side, you will have a lot of options, like the picture below:

Click on the last option: Edit and select 'Import data'. After that open a popup below: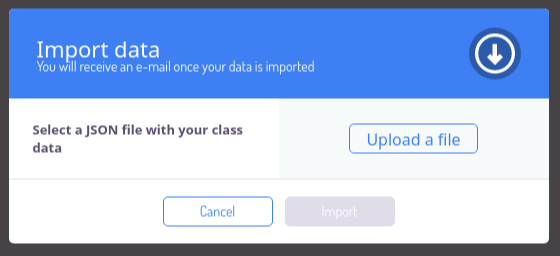 You can upload your file and click on Import. We will email you the message of success or failure :)
Are you facing problems with import? Click here to see more about this issue.
NOTE:
Beforehand, verify if your parse server version is selected, if not, please choose the option 2.2.14.