The instructions available in this document intends to illustrate how to use Back4App's Webhosting. So, let's follow the steps below:
1. Click on Server Settings > Web Hosting and Live Query > Settings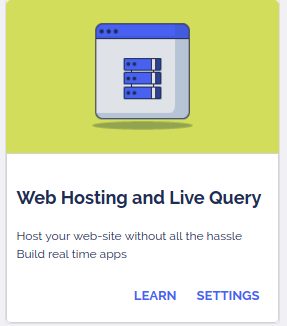 2. Click at 'Activate Back4app Hosting'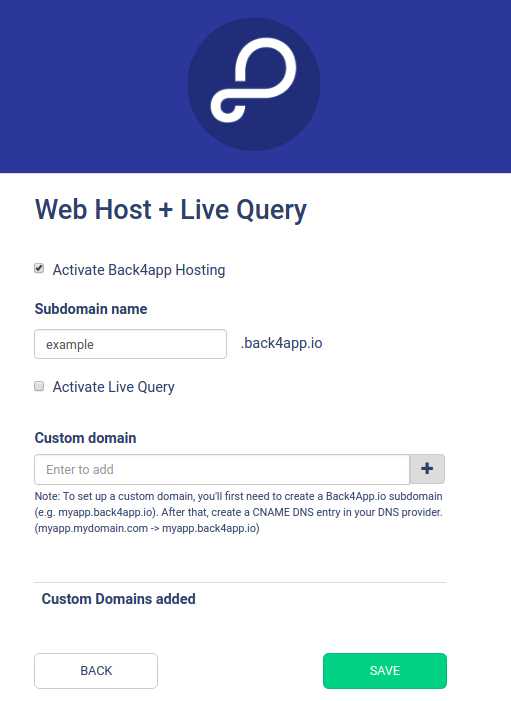 3. Insert a valid subdomain name and after that click on 'Save' button
Ready! Now, you have a subdomain at Back4App :)
Extra: How can I create a static page?
You can follow the steps below to create a static page!
1. Go to Dashboard > Cloud Code Functions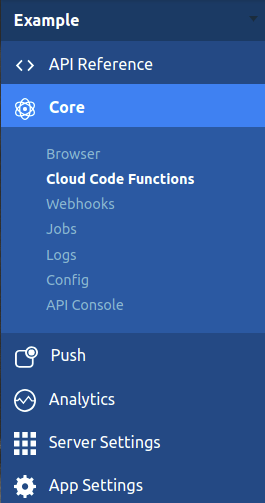 2. You'll see the cloud code page. This is where every page is uploaded. Now, we have to upload the files to the public folder. Let's create a simple file named 'index.html' that looks like this:
<!DOCTYPE html>
<html>
  <head>
    <meta charset="utf-8">
    <title>Back4App rocks!</title>
  </head>
  <body>
    <h1>
    Back4App hosts pages too!
    </h1>
  </body>
</html>
Upload this file to the cloud using the function File Chooser available on the page itself. Once uploaded, the file will be available in the public folder:
3. Click on 'Save' button and it should be working. Just visit your endpoint
<the subdomain created>.back4app.io/index.html
If you need any help with Cloud code, we recommend you to check our documentation.