It is easier than ever to keep up to date with the latest Parse Server version and so ensure full compatibility between app and server version. All it takes is a single click on the Change Version option to upgrade or downgrade server versions.
It's very simple, please follow the steps below:
From "My Apps" at the topbar menu, you will be able to check each app. Go to "Server Settings" (second button):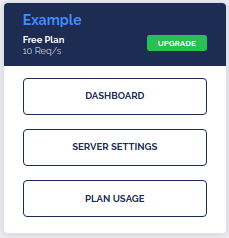 Go to "Manage Parse Server" > "Settings".
Select the version you'd like to upgrade/downgrade and save.