On your Admin Panel, you can add files in a class in the same way it's done on your Dashboard: it's possible to add a new object and upload the file in it, or edit an object already created.
For Parse Versions higher than 4.5, you might face the error below:

In this case, go to your Dashboard > Server Settings > Custom Parse Options.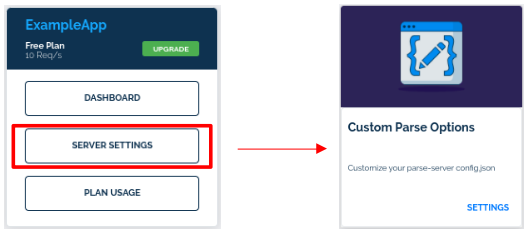 You can enable this feature by setting the following configuration: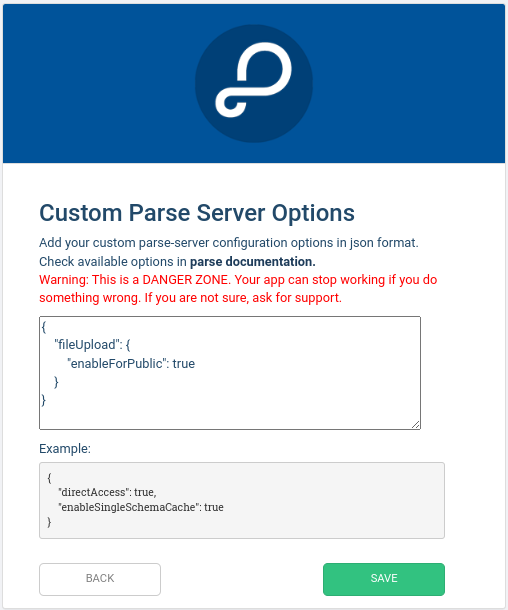 Then click on the Save button and it's done!